AdVision eCommerce Development Team
Delivers Top Quality Visually Appealing & Functionally Interactive Shopify Sites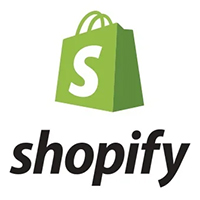 Free Consultation
Call or Chat with Us Now!
Online Transactions in 2021 Represented 20% of all Retail Sales Worldwide
Forecasted to grow by 50 percent over the next four years, to nearly 7.4 trillion by 2025
AdVision provides customized eCommerce Web Store Development services on Shopify, for Retail businesses.
Whether you are an existing Retailer expanding from bricks and mortar to online e-commerce, or a home-based business that's looking to grow into the online world, we at AdVision are here to help!

Strategic partners with Lightspeed HQ for over 13 years, we are highly recommended by Lightspeed as a reliable resource for customization of their platforms and their connectors to various eCommerce platforms.
Avoid costly mistakes and save valuable time with AdVision, let our team of knowledgeable staff guide you through the Development Process to Success!
Located in the USA and Canada, we are a team of Developers, Designers, and Programmers that have developed and Supported 1000s of eCommerce Web Stores, that are intuitive, easily navigated, and instill a 'Value-Added-Perception' of a company's products and services.
Our Web Stores can be fully customized to meet any client design requirements and enhanced with add-on functionality via a selection of add-on/plug-in modules, that improve the sites owner's access to self-administer other content, over and above the products within the point-of-sale.
All of our Web Stores are PCI compliant, iOS compatible for mobile devices and pass the most rigorous Quality Assurance Assessment prior to launch and certification.
Web Store eCommerce Customizing Services, Managed Hosting or Online Support, it is our extensive experience that sets us apart!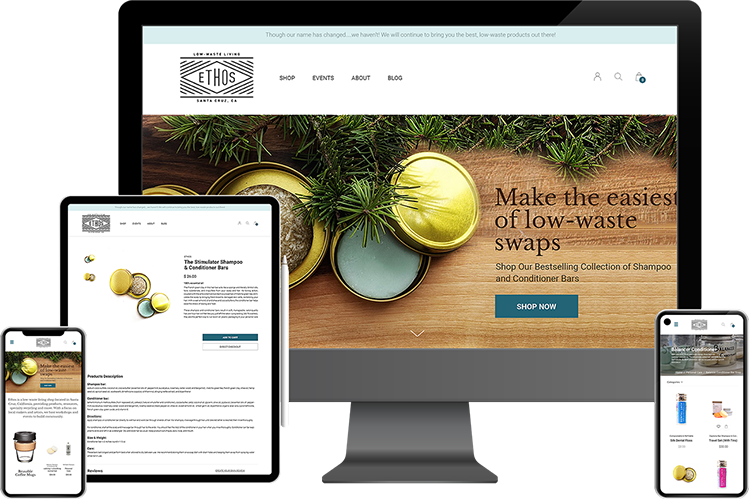 Custom eCommerce Web Store Development
Online Marketing
Add-On Functionality & Integrations
AdVision - Highly Recommended, Professional & Reliable Development Team - By Lightspeed, Shopify & WooCommerce.
You can not find a better eCommerce Customization Partner to Grow your Online Business.
Save Time & Money - Be Guided by Experts

Reliable, Dependable Development Team

Extensive Quality Control Oversight

Projects Addressed in a Timely Manner

Efficient Estimating & Support

Scalable Development
Share with us your Hopes, Wishes & Ambitions & AdVision will Customize for you, an awesome shopify Web Store.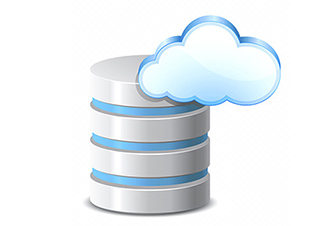 We create dynamic e-commerce web stores that not only sell your products on the front end but automate and resolve repetitive administrative processes on the back end.
As a well-established eCommerce Development Team, we have experience in the primary Cloud-Based Platforms, such as Ecwid, eCom, Shopify, and WooCommerce as well as developing on 'self-hosted', such as Magento and AE.
AdVision Designs and Develops, Custom eCommerce Themes on these platforms along with maintaining our own PCI-compliant network that feeds external dynamic content to these eCommerce themes.
By doing so, this allows our customization work to feed into and richly enhance the theme with add-on functionality applications both experienced by the visitor or administratively for the web store owner.
Frequently Asked Questions about our eCommerce Development Process
Need Help, We've Got You Covered!
---
---
---
---
---
---
---
---
---
---
Intuitive Visitor's Experience

Anaylytics & Reporting

Design & Functionality Customizable

Scalable Development Process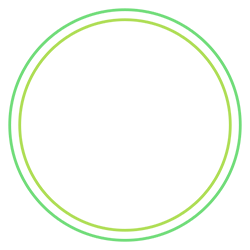 3rd Party Integrations via API

Responsive to Mobile Devices

SEO & Marketing Tools

PCI Level Security
Shopify is a 'Cloud-Based eCommerce Platform' that makes it possible to sell products online, under your own company name/brand.

You build your product catalog into the administrative areas of Shopify, by creating individual products, containing the details, such as title, description, and price along with associated images. As you add your product, you can define categories and feed the product data to the public viewed web store.
The viewer can easily navigate to a category and then a subsequent product usually in 3 clicks or less. As they view the main product page, the viewer can see all the information you populated when you built your catalog within the admin area of Shopify.
The viewer can choose to 'add to cart' when looking at the product and that will in turn take the viewer to a checkout page to complete secure financial transactions.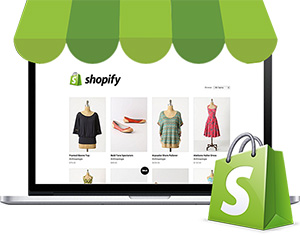 Reliable Support for Shopify Available 24/7
Partner with us and we will help you grow your business