Design

•

Programming

•

Support

Customized eCommerce Sites & Application Development Team For Online Retailers

Lightspeed eCom, Ecwid, PrestaShop, Shopify & BigCommerce - We've Got You Covered!
Take the guesswork out of your eCommerce Customization Requirements.
Lightspeed - Advanced Applications & Services
Visitors Engagement Package

As an online store owner, you know that having a visually appealing website is just the beginning. To truly engage your visitors, you need a website that is user-friendly, informative, and optimized for conversions.

That's where AdVision's Lightspeed Development on Lightspeed's R Series POS and C Series eCom can help you grow your online business.

Our Visitors' Engagement Package is designed to transform your online store into a conversion machine.

Our team of experts will work with you to customize the existing Theme you have subscribed to and tailor your brand and optimize for your specific target audience.

We'll help you create a seamless shopping experience that keeps your visitors engaged and encourages them to make a purchase.



PACKAGE INCLUDES

• Full Review of existing Site Templates to assess SEO and Performance Score
• Add or update Top Incentivize Bar with multiple Incentives not just one static
• Cleanup & Simplify, Header & Footer navigation to keep specific to browsing products primarily
• Add or update Mega Menu or Sticky Header for Product Navigation with associated Category images
• Create a new Custom Homepage to present multiple 'call to actions' incentives
• Reformat Category and Product pages in consideration of how you have your Product Catalog set up
• Guide Lightspeed Users on Best Practices for Descriptions and Images for the Product Catalog
• Responsive Review for Mobile Devices to confirm design and message transitioning
• Add or update Social Media Integration
• 1 Year Lightspeed Retail R and eCom C Support

ALSO, INCLUDE YOUR CHOICE OF 2 MORE ADD-ON FUNCTIONALITY APPS/SERVICES...


• On-Arrival Popup Incentivizer

• Category Banners *

* Apps showing with * are subject to subscription fees

3rd Party Integration

One of the most common requests we get is connecting 3rd party integrations via their API into Lightspeed's Retail and eCom Web Store platforms. Custom Shipping or Payment Gateways are examples of these type of requests.

AdVision is also available for more elaborate integrations for any 3rd Party that may offer functionality specific to your type of business, such as EDI (Electronic Data Interchange) that will connect a 3rd party Supplier's product catalog to your Lightspeed catalog, negating the need to manually create and update catalog data.

Depending on your type of business, you may very well have a unique industry standard requirement and have a 3rd party app in mind that you need integrated or build into your website or fulfillment process.

Please contact AdVision today to discuss any 3rd party integration you may require. In the majority of cases, as long as there is an industry standard API available, we can install/integrate.

ADA & WCAG Compliance

According to Title III of the ADA, websites are considered places of public accommodation and therefore must be made accessible to persons with disabilities. The standard of accessibility is called the WCAG and it addresses many disabilities.

Each year, thousands of businesses small and large receive demand letters and lawsuits for their site not being in compliance and end up paying thousands of dollars in settlements and legal fees.

The ADA & WCAG Compliance service offered by AdVision takes only 2-4 hours to integrate and you will immediately obtain documentation of your accessibility and compliance.

To get started, the web store owner will need to sign up for an account with AccessiBe, and the annual cost of that account is not included in our integration service.

The cost of the AccessiBe license is dependent on how many product pages you have set to sell on your Lightspeed eCom platform and is billed monthly or annually.

This LINK will allow you to sign up with AccessiBe and assign your account to our AccessiBe Partnership account.



FIND OUT MORE & SIGn up with accessibe today!I

Once this account has been attached to AdVision's partnership account within AccessiBe, AdVision can then install the code to connect your eCom to the AccessiBe tool and then run the full 'audit'.

AdVision will then take the time to address all items in the audit and update the code on your customized Lightspeed web store to assure full ADA and WCAG Compliance and this in turn will generate the Certification & Statement of accessibility and performance, seen on your web store.

We will also customize the colors and other visual settings of the AccessiBe tool, to fit comfortably into your web store present design/theme.

Advanced Dynamic Filters

Lightspeed eCom's custom filters are limited to the product level (i.e. you can apply a filter value to a product, but not a specific variant under that product), making certain filter functionality impossible. And what about product options like color and size?

Having to create every possible color or size as a filter value and assign those values to the appropriate variants creates a lot of admin work that would constantly need to be updated. Even then, having these static filters means showing filter values that might not even apply to a particular product set. eg: showing the "Color" filter in a category of products that don't have a color option is useless and confusing for your users.


For example, if you create a "Color" option filter in the app, you won't have to build out or assign any values for that filter or determine if/when the filter shows. The app will only show the filter in categories that have products with a "Color" option, and when that is the case, it will identify which color values exist in that set of products to determine which color values should show in the filter.

If the products in the category only have colors for Red, Green, and Blue, the color filter will only show those values and not colors that might exist in other categories. This saves you the time of creating and updating a universal Color filter and ensures the filter only shows when it's applicable to the products being viewed.

To accomplish this, when a user views a category page that lists products, the Advanced Dynamic Filters app hides the product results generated by eCom, and the app loads its own products and displays any applicable filters alongside the product results. The app display is customized on installation to match your existing eCom theme's product thumbnail display as closely as possible.

In addition to the filters generated by the app, the app can also work in conjunction with existing eCom filters, like the price range and brand filters.

Currently, the Advanced Dynamic Filters app only affects category results in eCom, it is not integrated with search results.

Age Verification - Registered Lookup

AdVision offers a more advanced version of the Age Verification app that is dependent on a Registered verification data-base look-up vs trust-based.

Available on the Lightspeed App Marketplace, a simplified version of the 'Age Verification' app can be used by customers who are selling age-prohibited products online.   This requires a visitor to initially pass through an age verification process that is 'trust-based', before entering the Web Store.

A more expanded version of this application is available here on this page via AdVision's custom installation services. 

This version is connected to a registered database that confirms identity and age for entry (not based on trust) and is the legally accepted viewing restriction functionality for 'restricted goods'.


The Web Store owner is responsible for a 3rd party service to verify user age.  AdVision recommends Token Of Trust.

An ongoing support subscription covers all updates for the functionality on your web store.

Amazon Today!

AdVision's app can help by syncing stock quantity changes for your locations from Retail to Amazon, syncing order creation and changes between Amazon Today! and Retail R-series, and handling the Return workflow with Amazon and Retail! Both BOPIS (Buy Online Pickup In-Store) and Amazon Delivery are supported!

QUANTITY ON-HAND SYNCING

NOTE: Creating/managing catalog data is handled through Amazon Seller Central and Advison's app handles keeping Amazon Today up-to-date on each location's stock of items only.

App checks for changes to stock in your Retail locations every five minutes, and any changes that are found are then communicated to Amazon Today. This keeps Amazon Today up-to-date on each store's stock so they can offer Amazon users the option to buy from one of your stores!

ORDER SYNCING• Confirms with Amazon the notice of the new shipment was received.



Whenever a new order (shipment) is created for you in Amazon Today, Amazon informs our app which then begins the order fulfillment workflow:

• Checks stock at location where the order was placed to confirm the stock is available.
- if the stock is no longer available, inform Amazon, and the shipment is canceled


• Creates a new sale in the Retail location for the order and emails you of a shipment.
- customer info not included as Amazon does not provide customer info


• Creates package(s) for the shipment (in-app) and informs Amazon of the package(s).


• Generates invoices with AmazonToday and informs you that a shipment is ready to pack.


• Shipment moved to packing, an SMS alert is sent at 5 minutes, and an automated voice alert.
- requires Twilio services and is called into the store after 15 minutes


• Your team can log in to, find the shipment, print the packing slip, and start packing.


• Once packing is complete, the app will generate label(s) with Amazon Today.


• App then informs Amazon that the shipment is ready for pickup.
- either by the customer directly or by Amazon shipper


• When the customer or shipper arrives, scan the barcode presented to mark it as shipped!


Throughout the process, the app will listen for changes to the shipment from Amazon (in case it's canceled from Amazon's end).


RETURN MANAGEMENT

Customers who purchase through Amazon Today can generate a return authorization on Amazon. Our app helps handle the process from your end:

When a customer comes into the store, your team would access the Return interface in the app and ask Amazon to confirm the return is valid (using the RMA # the customer provides). The app asks Amazon if the return is valid and if so, creates a return in the app

Your team can then accept the return (so the customer can go on their way) and process the return (then or later)

To process the return, the app has you indicate what condition the item in the return is in, and the app communicates that to Amazon so you can be made whole (if needed).

The app will also create a "Refund Sale" in Retail to account for the returned item.


Arrival & Exit Pop-up Incentivizer

Circumnavigating browser settings to restrict pop-ups, AdVision's JavaScript-based, On-Arrival pop-up and/or On-Exit, can be designed and easily installed on any existing Lightspeed eCom Theme.

A great way to introduce your online web store, by offering a Discount Promo code that is only triggered for first-time visitors is an example of how an On Arrival pop-up can be integrated.

In addition - A Reminder to Sign Up for a Newsletter or some other incentive presented - On-Exit - to help keep up the engagement with your visitors, who have not added items to the cart.

There are many options to incentivize one or both of these visitor-experienced interaction opportunities.

BarcodeLookup Import Tool

Ever needed to pull certain product data from the 'BarcodeLookup's Catalog and enter it back into your Lightspeed Retail Catalog?

Save time and errors with this dynamic application feed for Lightspeed Retail barcode updates.

AdVision's application will 'Pull' all the required data on a regularly scheduled interval that you wish to set, (once a month for example) and update all matching ITEMS within your Lightspeed Retail Catalog accordingly.




Blog Posts Integration

If you running a WordPress or other 3rd party website/blog that has regular Posts and Articles that you wish to live feed into your eCommerce Web Store, such as on the Homepage, AdVision can help you integrate that functionality.

It is not uncommon for a customer to have their eCommerce web store on one domain and a WordPress blog on a secondary domain or subdomain.

AdVision setup to live feed the data between these two independently hosted platforms and make available, usually on the bottom portion of the eCommerce homepage, regularly posted links to articles, etc. back to the website/blog.

Book Fitting

The 'Book a Fitting' is an app that allows your online eCom Web Store customers to view your products and to generate a 'fitting list' while they browse.

These fitting lists consist of items from the product catalog, usually clothing, that they'd like to schedule an appointment to visit your store to try on, rather then purchasing online at that moment.

After a customer has put the items they want to 'try on and fit' they submit that list, with a preferred date/time for an appointment and that information is then emailed to the Web Store owner, to finalize the appointment with the customer.

Self-administration options allows the owner to select times and dates better suited for these bookings.

Brand Logo Scroller

Usually appearing on the homepage, a horizontal or grid array of recognized brand logos can be used to direct visitors specifically to products for that given brand.

This application when installed allows the web store owner to self-administer the logos that are available to be seen and linked accordingly.

Includes the initial design and integration of this to any existing homepage on a Lightspeed eCom Theme.

Broad Search Tool

Lightspeed eCom's existing search functionality relies on single word-by-word comparisons and can at times be lacking in fully comprehensive results based on multi-word searches.

Most people use multiple words when searching and where the Lightspeed search will look for a single word instance within the data, AdVision's Broad Search app will look for multiple words across multiple product data fields.

Visitors will generally only try twice to enter a search request, and if they can't easily find what they are searching for, they are likely to stop browsing and leave your website. 

AdVision's Broad Search app expands search results by running its own search query for a broader set of results that match 'any' of the multiple keywords entered, returning a comprehensive set of results, and with the most relevant results shown first.

Cart Promo Pop-Ups

As visitors add items to their cart, promotional pop-ups can be presented to the visitor to encourage additional purchasing to meet a set value amount to then be offered a discount on the purchases.

AdVision's application maintains a count of the cart value and can trigger depending on that value any number of promotional pop-ups.

These pop-up values to trigger, are self-administered by the client and can be attached to any particular product category or globally across all products.




Catalog Cloner

Having a current and in-sync copy of your Lightspeed Retail/eCom Product Catalog opens up many options for your online business as it allows for feeding that Product Catalog to other online shopping platforms.

This application/service will keep a copy of the catalog on AdVision's own PCI-compliant network.

In addition, AdVision offers our services to set up any custom connectivity of this data to Amazon, Facebook, eBay etc.

This work is estimated separately, you just to let us know who you wish to connect to and what type of account you have with the 3rd party and we can help set up a Datafeed.

The Catalog Cloner is a must-have app for truly utilizing your catalog data beyond just eCom.




Category Banners

A very popular feature when visitors navigate to the category page is an image that appears above the product grid of that given category.

These images mostly appear letterbox sized or a little taller, so as to not drive the products to appear, too far down the initial page load.

These images through our application will allow you to set the visual theme for the product category page as well as post incentives within them.

The images you upload can be of products or artwork with text that will help promote that category of products.

AdVision's application when installed gives you the ability to self-administer those images on any category page you maintain or create within the product catalog.

Colour / Fabric Swatches

Simplified version of this app is available on the Lightspeed App Marketplace. The 'Color Swatch' app works in conjunction with the product matrix color options that you setup in the Lightspeed Retail.

A more customized visual integration of this app is available here on this page that will have us fit this functionality into your existing theme aesthetics.

Seen on a given product page, the app's primary functionality allows you to offer a visual image reference (swatches) in place of or in addition to the standard select menu (that eCom offers) for the customer to select their preferred color.

These swatches can be a solid color or fabric patterns, an alternative to just plain text descriptions of the color.

The app reads the matrix options setup in the product data uploaded to the eCom Web Store, and provides an administrative area for you to assign colors or pattern swatches (images) for a product's color options.

On the Web Store, when a visitor clicks on a color swatch, the color option field will be updated accordingly, which will activate the default eCom functionality associated with that color selection (e.g. the main product image changes).

Curbside Pickup

Keeping Business Running - Staying Safe.

An easy way to offer your customers, Peace of Mind is by allowing them to schedule a pickup day and time that is offered to them during their checkout process.

Depending on products added to the cart, value, weight, inventory, or other restrictions, can be customized into the application to fit more in line with the overall criteria your business has around fulfillment.

Information is downloaded with the Lightspeed eCom order for fulfillment considerations.

Custom Homepage

Customize a unique homepage design, and replace the existing homepage that came bundled with the eCom theme.


Description : The 'Custom Homepage' app and service is based on AdVision working with you to re-design a new homepage layout.

Many customers need to breakdown the elements shown on their homepage into sections, such as sale incentives, new products and featured brands, on sale etc, and this is not always the way the initial theme's homepage was laid out.

In addition to a new design layout, AdVision installs the Custom Homepage' app, self-administration functionality, that allows the Web Store owner to edit their Homepage content as and when they need to.





Custom Shipping Integration

AdVision can set-up a custom Shipping Integration for most Shipping Companies.

If you find yourself needing to use a Shipping carrier, that is not part of the existing Shippers bundled with Lightspeed, AdVision can install almost any other Shipping carrier that you have an account with, as long as they have an accessible API (most do).

Send us the name of your Shipper, along with a link to their API documentation, and the method of integration you'd like to use.

AdVision can setup a custom Shipping Integration, thus making their shipping options available in your eCom checkout.

Customer Testimonials

Very standard integration of any 3rd party Customer Testimonial functionality such as Etsy or Social Media feedback integration can really help your customer's confidence level.

Self-administration is handled via the 3rd party you choose to work with, but the installation of the code to appear on certain pages and not others, for example, AdVision can help set up.

Daily Deal Timer

The 'Daily Deal Timer' app works in conjunction with the existing 'sale functionality' within the eCom Web Store and is self-administered.

Usually seen on the homepage or product pages, this countdown clock will show visitors the time left on a given 'sale event', thus helping to create a 'Sense of Urgency'.

When a sale event has been established site wide or category specific, the timer will show a countdown clock indicating the time left before the sale closes.

Self-administrative access allows the owner, to set and activate the timer and have it disappear when it has counted down to zero.

System also sends the Web Store owner, an email notification, that the timer has stopped, thus allowing them to update internally the sale event duration and resetting the timer.

Data Bridge - Wholesaler Solution

Lightspeed's Omni-channel connector allows you to connect only one eCom website to your Lightspeed Retail Point-of-Sale.

Replacing the Omni connector with AdVision's own connector, the Data Bridge app, can significantly increase the functionality between Lightspeed Retail and your multiple eCom Web Stores.

The Data Bridge app feeds catalog data from the one Lightspeed Retail account to multiple eCom shops.

For each eCom site, you can assign the Retail location you want to send eCom orders to and specify the catalog data you want to sync from Retail to eCom.

If you have multiple pricing levels setup in your Retail catalog, you can indicate which pricing level each eCom should use (for example: wholesale pricing vs retail pricing), or disable price syncing to an eCom site to manage pricing for that site directly in the eCom admin.

If you don't want certain products showing in a particular eCom site, we can setup "trigger" criteria to determine which items should sync to each eCom site.

Like the Omni-channel connection, AdVision's Data Bridge can push new products and product changes from Retail to eCom, including basic product info, brands, categories, pricing, and images.

The Bridge will also take new eCom orders and import them into a specified location within your Retail account, and certain sale updates in Retail are synced back to the eCom order.


For Technical Details check out the FAQ link above.

Events Calendar Integration

If you organize regular events, a wine tasting, for example, we can simply integrate any events calendar from a third party.

The calendar can be self-administered by you and would show on the respective pages of your eCom web store while connecting back to the third party.

Form Processor

There are times that additional information needs to be gathered from customers looking to purchase certain products on your eCom website.  The Form Processor is an administrative application that allows the Web Store owner to present forms, and handle submissions from those forms, along with email reply content.

The form(s) can be customized visually to match the theme's design and programmed with all the necessary fields to collect the required data and format it.  The app's functionality includes email distribution of content to assist in submission management.

The installation of this app also includes AdVision setting up the first form.

Fraud Alert Integration - ClearSale

ClearSale: Pricing per approved orders, no setup costs or integration fees, no monthly minimums - Approve More Sales, Reduce Chargebacks, Maximize Customer Experience

- Let ClearSale make the tough decisions for you.

E-commerce fraud and chargebacks can quickly chip away at your bottom line. But with the wrong fraud protection approach, you risk false declines that turn legitimate customers away … toward your competitors.

ClearSale is the only complete fraud solution that addresses chargebacks AND false declines by combining sophisticated A.I. technology and expert secondary reviews to help you maximize your revenue, approve every valid order, and keep your customers happy.

- Fewer chargebacks. More revenue. Happier customers. That's the ClearSale difference.

Gift Registry

The Gift Registry app accesses the product catalog on the eCom Web Store and allows visitors to create Gift Registries for events like weddings or birthdays.

A public Gift Registries page is shown within the eCom Web Store for visitors to search existing registries, create a new registry, or manage an existing registry.

The app handles the tracking of registries, registry items, and the purchase of registry items, with additional support to manage gifts purchased in-store and online.

Also featured is an administration area that allows the eCom owner the ability to review and administer the registries setup by their customers.

Homepage Slideshow

Available on the Lightspeed app Marketplace, the 'Homepage Slideshow' app allows the owner, to add dynamic, interactive imagery to their existing Homepage, on their subscribed theme.

Features initially is a large image area, usually seen at that top portion of the Homepage, with scrolling images, left to right, that are either manually scrolled through or automatically, based on a timer.

Self-administration tools allows  the owner to upload images to size, set the display order and duration of scrolling.

Multiple slide shows can be setup and scheduled to display on certain dates, changing back to a default display once the dates have passed.

Hover Content Display

Promotes interactivity (UX) by having the visitor trigger other content to load beneath their cursor, while hovering over a given text or image element on a page.

This can be setup to trigger, for example, as a visitor is on a Category page and while rolling over a thumbnail image, a popup box can appear under the cursor showing colors available.

Search filters, call to action buttons or loading specific dynamic content can all be customize within this effect.

Inventory Count by CSV Upload

AdVision's "Inventory Count by CSV" app allows you to generate a CSV file of items in stock at a particular location.

You upload the file and the application will work to build those items into a new inventory count in Lightspeed Retail.

Once the application finishes building the inventory count, you just then have to go into Lightspeed Retail and reconcile the count and that will then have the inventory updates apply.

Note: Due to Lightspeed Retail API limitations, it does take time to build inventory counts.

For example, a CSV file that includes 6,000 different items in it will take approximately 16 hours to build into a final count in Retail and therefore is usually run after-hours.

Lightspeed Vend X Series - Chrome Browser Extension

AdVision is finalizing a Chrome Extension for Lightspeed Vend Point Of Sale users and we are ready for 'beta launch'.


Would you like to design your own custom item labels and use them when printing labels in Vend?

We've got you covered with our app + Chrome browser extension!

Simply sign up for our X-series Custom Label service, design your label (or ask us to design it) using Dymo software, and install our extension in Chrome, and your custom label will automatically be available to print within Vend admin.

The custom label will show for any user that accesses your Vend account using Chrome with our extension installed.

If you also need to continue using Vend's standard label options, don't worry, they'll remain available and function per normally.

Need more than one custom label? We're working on multi-label options now so just ask us for an update.

Currently, the app only supports Dymo printers that can use the Dymo Connect SDK, including 450 and 550 model printers.

Want to use a different brand printer? Let us know and we can look into it for you.




Live Chat

AdVision highly recommends Live Chat functionality when possible on high-volume web stores.

This is a very standard integration of any 3rd party Customer Live Chat functionality such as Live Chat that can really help your sales online.

Self-administration is handled via the 3rd party you choose to work with, but the installation of the code to appear on certain pages and not others, for example, AdVision can help set up.

Local Delivery By Zip Code

Do you provide local delivery in certain areas for your customers that requires 'Geofencing by Zip Codes'?

Selling Alcohol for example where you are governed by regulations on the areas to which you can deliver.

AdVision applications will have Flat Rate fee per the Zip Codes you support and can provide local delivery services for.

Loyalty & Rewards - Kangaroo

AdVision recommends Kangaroo Loyalty Program for Lightspeed integration. 

In the majority of installation and setup for Kangaroo, the Lightspeed user will not need our assistance as Kangaroo makes it super easy. 

However, once you have Kangaroo setup, you may wish to customize the process based on other 3rd party tools you may be using locally. Kangaroo has a great API that allows advanced customization of their application and that is where AdVision may be considered.

What is Kangaroo Loyalty?

Join the growing list of successful businesses that have already benefited from Kangaroo Rewards to significantly increase their revenues, customer acquisition, and customer retention.

Knowing your customers will make your business thrive.  Kangaroo Rewards offers all you need to help you build strong relationships with your customers.

How to make your business stand out?

Kangaroo has the answers - Start building lasting customer relationships and watch your business soar to new heights. 


Mega Menu

The 'Mega Menu' is a cleaner and more presentable way of showing many primary and secondary categories that you have within a given drop-down. This drop-down appears in the header navigation and allows the visitor to quickly and easily determine all of your categories and subcategories.

The mega menu generally reduces the amount of navigation clicks needed to go through a series of categories, and subcategories down to two clicks rather than three and provides a 'sense of place' to your visitor.

The mega menu can also be customized to add images that showcase the categories as mouse over them.

Multi Shop / Order Splitter Package

The Multi Shop Compiler & Order Splitter is a combined package of functionality that is available for companies that have multiple locations  'shops ' within their Lightspeed Retail POS (LSR), and are looking to feed all of their combined products through to one (1) Lightspeed eCom Web Store.

Lightspeed offers functionality released in late 2020, to address showing inventory levels of products from multiple shops/locations on the main product page on eCom. 

However, it does not allow you to have the orders redirected back to the 'location/shop' and sync the inventory levels back up to eCom during the process.

The huge difference with AdVision's Compiler app is that we actually 'Compile' all of your products from all locations and upload them to ONE eCom, not just show inventory numbers.

The app's main functionality is to compile all inventory stock levels and feed that compiled inventory values and products into the eCom Web Store via the LSR.  The inventory level for a product can show the combined inventory level of the product from all the  'shops', or the app can also list the individual stock on hand from each 'shop'.

The app requires a unique 'location/shop' within the Lightspeed Retail account. This LSR 'shop' is in addition to any existing 'shops', where each location's individual inventories are tracked from.

This new 'shop' is where the Multi Shop Compiler app will compile the inventory, and it is this 'shop' that the eCom Web Store will be connected to, so as to pull its product catalog data from and send its online orders back to.

Order Splitter

An option that is available when you have the Lightspeed's Multi Shop functionality installed is AdVision's app that compliments the Multi Shop by adding in the Order Splitter functionality.

When working with Lightspeed's Multi Shop, all eCom orders are downloaded into the one master 'shop', but the actual inventory for the items being ordered exists in other 'shops' within the Lightspeed Retail account.

The Order Splitter automates the distribution of the items being ordered by creating 'sales' into the specified 'shop' with stock on hand, so as to fulfill those items and update inventory levels.

Which 'shop' receives items to fulfill depends on the 'rules' set up within the Order Splitter app. These rules offer multiple criteria to help determine the best 'shop' to fulfill each item.

Why is this an option : Some clients administer and fulfill, from just one LSR 'shop' connecting to their eCom Web Stores, while others need to send the orders to other 'shops', usually at another geographic location, to fulfill the orders.

Order Sync

The 'Order Sync' app will read the 'customer account data' within eCom and make available that data, in a custom formatted export file, for other external 3rd party systems.  

An example would be if you wish to keep an updated list of your customers who have purchased online.

The Order Sync reads this data and makes available an export file customized and formatted by AdVision, so that you can import it into your CRM, such as SalesForce.

Order Transfer

The 'Order Transfer' app works to move historic order data from one (1) Lightspeed Retail 'shop' to another, within the same Lightspeed Retail 'account'.

This is very useful when setting up a new LSR 'shop' and needing to transfer older data to maintain records.

The app allows you to target the older 'shop'' and orders within that 'shop' by date range, that you want to move data from, and set which 'shop' that data should be moved to within the LSR 'account'.

Out-of-Stock Indicator

Out-of-stock Options app identifies and hides (or decorates) which options are out of stock for a product.  This addresses a limitation in the functionality of the Lightspeed eCom Web Store, specific to the inability to hide or indicate which size/colour matrix options are out of stock.

AdVision's application has the ability to automatically hide or disable options that are out-of-stock, so users are unable to select options that would display an out-of-stock product details page.  For example, if a product has options setup for Color and Size and user selects select Color = Red, but Red isn't available in sizes 2 or 6, the app will hide/disable the selections for sizes 2 and 6.  If the user switches to Color = Green, and if 2 and 6 are available in Green, then sizes 2 and 6 would show as available.

Parallax Effects Feature

The Many Benefits Of Slowing Down How Fast You Products Load When A Visitors Is Browsing Your Online Store

Did you know slowing down your products showing on your site, increases page load speed and benefits Search Engine Optimization and best of all, provides for a better visitor's experience?

Depending on the type of products you sell, for example Gourmet Food, Fine Jewellery or Bespoke Clothing you can improve the Visitor's Experience by slowing down the products loading on the page.

This is not to be confused with slowing down other page content such as the navigation in the header and footer, but just how the products are visually perceived as they are presented loading between.

From the Visitor's perspective, rather then a fast loading of 'all' products seen on a category page and the related product detail pages, you might wish to consider adding a Parallax Effect.

This functionality will animate the way the product details, and other page elements, on the Home, Category and Product Pages show during loading.

The animation, slows the loading times of products 'from microseconds to 'milliseconds' from the perspective of the Visitor providing a sense of a none rushed, more relaxed shopping online environment.

At the same time, ironically it, 'improves overall page loading' times for SEO.

This is done is by reducing the initial products that load on a category page.

For example on the Product Category pages the Parallax effect would load 9 products into 3 columns, 3 rows (3 x 3) and this would generally fit a full viewers screen but not load 60+ products seen without this effect.

The functionality encourages interaction as the visitor scrolls down and as they do so, they are triggering manually the next set of 9 products in a 3 x 3 to load.

Once products are loaded up via this method they stay on the page.

The visitor sense is a more calmer and paced 'Presentation' of products, rather then an onslaught of instant details.

Password Protect Login

At times it is necessary to restrict access to certain pages within your eCom Web Store. 

The Password Protect app allows you to set up and apply a password to specific pages (URLs) to restrict access, so only those with the password can view them.

An example would be if you wanted to limit viewing of a particular category to a select group, with the app, you could set up password protection of that category, requiring visitors to enter a password.

The admin interface allows you to self-administer restricted access to those pages with your own chosen password.

Payment Gateways

AdVision can set-up a custom payment integration for most third-party payment processors.

If you find yourself needing to use a payment service that is not part of the existing options bundled with Lightspeed, AdVision can install most other payment processors that you have an account with, as long as they have an accessible API (most do).

Send us the name of your payment processor along with a link to their API documentation and the method of integration you'd like to use, as some payment gateways offer multiple integration methods with differing features.

AdVision can build a custom payment integration to make the new payment option available in your eCom checkout.

Performance Optimization

So the eCom Web Store has been customized or branded and is up and running, but has it been 'Performance Optimized' across all devices?

Google runs performance tests on all registered Web Stores and downgrades SEO scores on slower sites.

Speed and responsiveness may not always be easily accessed by the Web Store owner, as they experience it on their browser. The visitor's, browsing experience may be very different from the owner's, depending on a myriad of factors.

'Performance Optimization ' is a service, based on 2 specific SEO considerations that should be set up by developers 'post launch' on an eCom Web Store.

First, is to generate the SEO reports through Google and then to use this information to optimize the Homepage META data and all other content pages.

AdVision will then 'register' the 'site map' with Google and confirms that it will update each time you upload products/download orders.

The second consideration is to then compile the final Java and CSS files that evolved from your customization process into SEO-optimized files.

These files are unique to your eCom Web Stores customization and compiling them, can help improve your SEO score.

This service assures your eCom Web Store has been fully internally optimized and that your Web Store is properly indexed and updated regularly with Google's search engines.

It also sets the stage for any external 3rd party Marketing company you hire, to build and manage marketing campaigns based on an efficient foundation.

Privacy Declaration

Required in Europe and other States such as California, a Privacy Declaration is a must-have if you are operating or shipping products to these geographic locations.

Seen by first-time visitors without a cookie cached, will trigger this scroll-up with the 'accept' button, with a notification and link back to your own Privacy page.

A simple integration upon request will have us install the functionality that will declare the appropriate Privacy Act you are in accordance with.




Product & Category Lookbook

The Lightspeed eCom Web store features Categories and Product pages as part of the standard browsing experience.  However, sometimes if there is more dynamic imagery, 'on' or 'in between' these pages, this can help direct the visitors to where you wish them to go and to engage.

The 'Lookbook app allows for self-administration of all content, slideshows images and text, on certain pages, so as to focus attention on specific products.  There are many ways of how this Lookbook functionality can be seen on an eCom Web Store.

For example, you could...

a - Load to an area on your homepage
b - Display thin horizontal banner images above each category
c - Show a larger slideshow that appears on it's own page

Product Charts & Tables

There are certain types of products such as hardware for example that need to have extended descriptions and or tables/charts to be available for the visitor in consideration of the product.

Usually appearing on the main product page and displayed within tabs to help limit the amount of information presented to the visitor they are a convenient way of showing more detailed information to the visitor.

Any existing tables or charts can be triggered to show on specific products or globally across a given category.

Product Image Override

Lightspeed eCom presently has a limitation in regards to how many images you can upload to a given product (12), and the maximum image dimension (1000 pixels).

AdVision's Product Image app allows you to bypass these limitations and show as many images per product as you wish on your eCom Web Store.

Our app offers a maximum image width of 2000 pixels, twice that of eCom's, but we generally suggest no more the 1400 in consideration of page loading speed.

Both standard screen resolutions of 72 DPI and the internet HiRes standard of 96 DPI can be accommodated. The application also comes bundled with the Magic Zoom Plus plug-in for a polished, dynamic, and interactive experience when viewing and transitioning images on the product pages.

Check out a video tutorial here: https://www.screencast.com/t/DRklnujN

Product Image Resizing

As you initially setup your eCom Web Store, the challenge of resizing potentially 1000's of images may be quite daunting.

Save time and money and have AdVision help size your images, prior to launch.

Simply upload the images to our server and AdVision's team will assess for consistency, determine a final approved size based on the eCom Web Store theme and considering other factors such as magnification, DPI, saturation etc, size the images in preparation for launch.

The Web Store owner then uses the sized supplied images to upload into their Lightspeed Retail POS, that will in turn connect to eCom and upload those images to it accordingly.

This 'pre-launch' service is available primarily to help speed up the Web Store launch and is not offered on an ongoing basis.

It is important to note, that it is essential that the Web Store owner, learn to size images themselves and to and create a 'workflow' on how they add new products as new inventory arrives, so that they can continue to administer their new products into their eCom Web Store in a timely fashion.

Promotions Auto Add

Want to automatically add an item to the cart, if the user applies a particular discount code? 

AdVision's application allows you to identify a discount code and select an item to be added to cart when the discount is applied.

This is the go-to tool to use when you offer a 'free' buy one get one, product if another product is purchased.

Purchase Order Management

The Enhanced Purchase Order Management app connects to your Lightspeed Retail locations and significantly expands the functionality of your purchase order workflow process.

This application will save you time and enhance the accuracy of your purchase order generation and receiving process when working with multiple locations in your Retail account.  Offered as a cloud based solution, allowing for future feature add-ons and security updates to be automatically available upon release.


See Demo : demo-po.advision-ecommerce.com

Quick Shop Popup

The 'Quick Shop Pop-Up' works in conjunction with the 'Hover Display' functionality and will present to the visitor a pop-up that appears under their cursor as they rollover product images that are seen on any given Category page.

The coding of this pop-up is not effected or influenced by pop-up blocking on a visitor's browser.The pop-up shows, the 'add to cart' button, that if used, will bypass the requirement to navigate to each and every Product page to then add to cart.

Also featured is a 'see details' button, which does direct the visitor onto the main associated product page if they wish.

Ideal for groceries or other products, where reviewing each page and related details is not as necessary to the extent other types of products require.

Responsive Review

'Responsive Design' - is the term used to describe how the pages of your eCom Web Store resize themselves and reorder the text and imagery elements, depending on the size of the display device, from Desktop monitors to iPhones and Androids.

There are different templates within the eCom Web Store that are triggered to load pages and content, depending on the screen size, and it is very common that certain pages of your Web Store, when viewed on your desktop device may not transition all that well, when being 'responsive' to smaller screen sizes.

AdVision can customize all views, across all devices, by setting up and/or editing specific templates, while overriding any default code within the Lightspeed eCom theme.

Our 'Responsive Review' service, works with you to assess any visual issues you may already be aware of while we also do a comprehensive  review of iOS and Android viewing characteristics and edit accordingly.

Finally, testing with Google assures your Web Store meets the most efficient of Google's 'Mobile Responsive' standards.

Retail In-Take List Builder

Do you need to generate a list of items coming into your store on a certain day?

AdVision application allows you to build lists out of Lightspeed Retail, scan items onto the list by Manufacturer SKU, and then print custom labels from the list of items.  The labels are printed in the same order the items were added to the list being generated.

Additional functionality can be customized to "check-in" items on the list, which would adjust Retail's QOH for that item in the selected location.

Retail Product Exporter

AdVision offers our CSV generator that when installed can be then customized to export on a scheduled or on-demand basis, your Lightspeed product, sales, and inventory data to a custom CSV file.

The data needs to be available via Lightspeed's API to access.

The CSV file can then be imported into any number of 3rd party tools to help you administer your products/sales.




Sale Lines - Reporting

Do you need certain data included in your Sale Report? 

AdVision's application can be customized to include the data you need, as long as that data is available via the Retail API, we can configure and provide the reporting as a downloadable CSV file.

Pulling additional CSV files as needed is straightforward within our application.

This file can be imported into 3rd party applications or other administrative tools locally.




Shop By Location

If you have multiple locations in your Retail R-series account that customers shop from, you can now offer the ability to shop for items that are in stock at a particular location on your eCom site!

How does it work?

Our app pulls the R-series catalog data from your account (syncing every 5 minutes), clones your eCom catalog data (virtually in real-time), and matches each item in Retail to its appropriate variant in eCom (via a unique identifying field determined at setup), allowing the app to know which items in eCom are in stock at a particular location.

The app then displays a "Shop by Location" selector on your eCom site. Suppose the user does not wish to limit the results they see based on location, they can simply ignore the shop by location selector and their experience on your site will remain as is. However, if the user does which to shop by location, they can simply select the location they're interested in and then the app will take over loading thumbnail results in your site's category and search views!

To accomplish this, when a user views a category or search page that lists products, the app hides the product results generated by eCom, and loads its own product results based on which items are in stock at the selected location. The app respects the selected category, search keyword, and standard eCom filters. The app's thumbnail display is customized on installation to match your existing eCom theme's product thumbnail display as closely as possible.

NOTE: The app does not determine which shipping options are available in checkout or which location eCom sends an order to, it is only used in filtering which items are displayed to the user in category and search results.

If you're interested in limiting which Store Pickup options are offered to a user based on Retail location stock, please see our "Store Pickup by Location QOH" app. If you're interested in routing sales for fulfillment based on Retail location stock, please ask about our "Order Splitter" app.


Social Media Integration

Facebook, Instagram, YouTube etc all can easily be integrated into your eCom Web Store.If you have any customization you require, installing Social Media code, AdVision can assist.

We can also install snippets, which are usually a 3rd parties 'forms' that gather additional information from your visitor and be submitted back to the 3rd party and your related account with them.

For Facebook Pixel tracking and support, we also offer a standalone service listed on this website.

SPS / EDI Integration

Electronic Data Interchange - has AdVision integrated with SPS's EDI Services for Product Catalog data feed into Lightspeed eCom and Order Processing back to the 3rd party vendor, for Drop Shipping.

If you have ever needed to add products to Lightspeed eCom, that don't exist in your Lightspeed Retail point-of-sale and that do exist from a third-party vendor, then our EDI / SPS service integration will be a consideration.

By setting up these external product catalog feeds, many thousands of products can be added to into a Lightspeed eCommerce Web Store, and orders for Drop Shipment can be sent out for fulfillment.

If your existing suppliers are using EDI/SPS technology then AdVision can likely integrate into Lightspeed eCom.

Sticky Header Feature

The 'Sticky Menu' visually locks to the top of the screen the Web Store's header - that being the logo, associated artwork and primary navigation links and has the rest of the page contents load below, scrolling up and disappearing underneath the header.

This functionality keeps the header in view to the visitor at all times, regardless of how far they have scrolled down the page(s) of the eCom Web Store and is ideal for mixing with other add-on functionality services, such as the 'ParallaxEffects', that help encourage visitor interaction (UX).

Store Pickup by Retail Location QOH

Custom shipping integration that can offer pickup options for each shop based on whether or not the shop has QOH for all the items being ordered (i.e. if Shop A has all items and Shop B does not, only "Pickup at Shop A" would be offered in eCom checkout). If none of your locations have all cart items in stock, no store pickup options will be offered.

Requires that each variant in eCom has SKU, UPC, or EAN (select one) set to a unique value to match the item in Retail.

Top Incentivizer Bar

Seen at the very top of the page, this first line of text, referred to as the primary site 'ribbon' for SEO considerations, will help you promote timely events.

The text can change from category to category or stay constant throughout.

It is self-administrative so that you can keep up with these notifications or put in a 'call to action' for your customers, within that line of text.
Development Partners
Custom Payment Gateways, Ticket Reservations & Electronic Data Interchange Integrations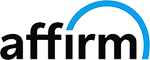 Frequently Asked Questions about our eCommerce Development Process
Need Help, We've Got You Covered!
Share with Us your Hopes, Dreams & Ambitions. Contact AdVision Today!